6th Annual
CCIM Central Texas Symposium
WHERE: Sheraton Austin Hotel @ the Capitol
WHEN: Tuesday, January 31st, 2012
TIME: 8:00am – 12:00pm
3 hours of MCE ~ Course #03-00-014-23754 ~ Provider #0498
---
"Downtown Austin Emerging Projects & Developments"

---
Brought to you by:
---
Featuring the following speakers:

Red McCombs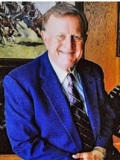 Billy Joe "Red" McCombs is the founder of the Red McCombs Automotive Group, a co-founder of 

Clear Channel Communications

, a former owner of the San Antonio Spurs, Denver Nuggets, and the Minnesota Vikings, and the namesake of the McCombs School of Business at the University of Texas at Austin. He is a long-standing member of Forbes magazine's top 400 richest Americans and has owned nearly 400 businesses during his career.
---
Dr. Mark G. Dotzour
Chief Economist & Director of Research for The Real Estate Center at Texas A&M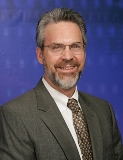 University
Dr. Mark G. Dotzour is the Chief Economist and Director of Research for the Real Estate Center at Texas A&M University in College Station, Texas. He earned his Ph.D. in the Department of Finance at the University of Texas at Austin in 1987 and served as Associate Professor of Real Estate and Finance at Wichita State University for 10 years. As Chief Economist, he is currently doing market research to monitor how global and national trends are likely to impact residential and commercial real estate markets. His research findings and comments have been published in the Wall Street Journal, Money Magazine, USA Today and Business Week, and was a guest on the Jim Lehrer Newshour on PBS.
---
John C. Rosato
Principal of Southwest Strategies (

Seaholm Power Redevelopment

)
John C. Rosato applies his 30 years of commercial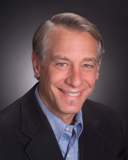 real estate experience to all of Southwest Strategies' four service areas of planning and development, investments, brokerage, and public agency consulting. He has been a general partner in over 30 real estate partnerships responsible for the management of all activities of the partnerships including acquisition, development, financing and investor relations. He is currently the Managing Partner for Seaholm, a $150M mixed use development in downtown Austin.
---
Douglas W. Manchester
As the president of the newest addition to the MFG consortium, Manchester Texas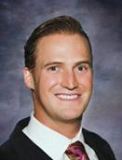 Financial Group, Douglas W. Manchester will be representing 

Manchester Financial Group and all Texas holdings in the capital city of Austin, Texas

. Douglas W. Manchester is a graduate from Wake Forest University with a BA in Political Science and a Minor in Business. Since graduating from Wake Forest University, he has applied his business knowledge in all aspects of the hotel, insurance and real estate industries. This career path has led him to Austin to engage the firm in commercial real estate ventures and hotel development.
---
Todd Runkle
Todd Runkle is a 17 year veteran in the design industry and
the Principal and Managing Director of Gensler's  Austin office. Since opening the office in 2007, Todd has overseen the design and delivery of numerous outstanding projects from large scale, mixed use projects to high-end executive offices. His portfolio of Austin projects includes downtown's Green Water project, Manchester Financials Grand Hotel at Waller Creek, and offices for Dimensional Fund Advisors, Fulbright & Jaworski, RGM Advisor,  among many other notable clients.
---
and Austin City Council/Mayor Pro Tem
First elected in 2006, Sheryl Cole is the first African American woman elected to the Austin City Council.  A resident of Austin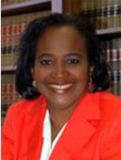 for over 25 years, Sheryl earned her B.A. in accounting from the University of Texas and became a Certified Public Accountant in 1986, working for two years with the Big Five accounting firm Ernst & Young. In 1989, Sheryl returned to the University of Texas for law school, earning her J.D. in 1991 and joining the law firm Wright & Greenhill.  Sheryl serves on the following council subcommittees:     Chair, Audit and Finance Committee, Land Use and Transportation Subcommittee, Minority-Owned Business Enterprise and Women-Owned Business Enterprise Subcommittee

---